Top Stories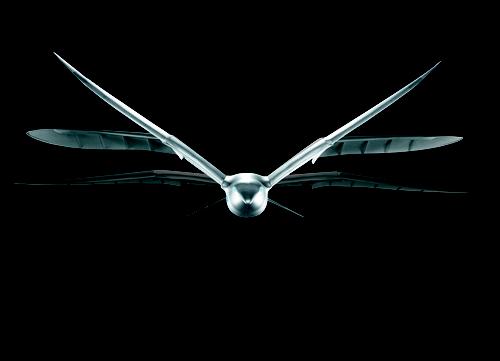 Slideshow: These Robots Soar
Flying robots are generally small in size, but vary widely in design and purpose.
more » » »
ADVERTISEMENT
Stainless Steel Retaining Rings From Stock
Over 6,000 Spirolox® Rings are stocked in 302 and 316 stainless steel; from 1/4"-16" diameters. Specials can manufactured from .200"-120". Smalley's manufacturing process allows for the economical production of stainless steel rings. Free samples are available test in your application. View today.
Vintage gadget freak video of the month
Gadget Freak Case #187: A Futuristic Twist on Model Trains
For those who love model trains, here's a peek at the future — a solar-augmented monorail.
ADVERTISEMENT
Order Pittman Motors Online
Pittman Motors, a division of AMETEK Precision Motion Control, has introduced PittmanExpress, an online system offering customers the ability to order from a standard list of prototype parts available for 24 hour shipment. The online ordering system allows an engineer to quickly obtain off-the-shelf DC motor products. Learn more.
Products
Stainless-Steel General-Purpose Motors
AutomationDirect's IronHorse general-purpose AC motor line now includes stainless-steel three-phase motors available in horsepower ranges from 0.33 hp to 2 hp. Motors are available in speeds of 1,800 RPM and 3,600 RPM, and are electrically reversible.
more » » »
Flatprop EQP Proportional Valve
Small footprint, low energy consumption, long life, and high accuracy make the new Flatprop EQP miniature proportional valve from Norgren a problem-solver for OEMs of any portable ventilators and anesthesia equipment.
more » » »
ADVERTISEMENT
Sensor Technology -- IO-Link Connectivity
Smart sensors used for measurement are becoming crucial enablers in almost every industry not only for machine control but also networking and data connectivity. Learn about smart sensor solution for network communications, automated parameter setting and expanded diagnostics. View today.
Design News Media
Gadget Freak Case #221: Smart Toolbox Finds the Right Tool
A team of student engineers at Colorado State University have designed a five-drawer toolbox that can locate the tools needed for a job, and open the drawer they are found in.
Partner Zone
Advertisement
Mechatronics & Industrial Automation: Software Convergence
Machine control, HMIs, safety, vision, networking and software are converging to produce more potent, streamlined control architectures and robust industrial automation solutions. Learn about the benefits of new technology and how these solutions are re-shaping the face of automation and machinery development. View today.
Mechatronics: Pneumatics in Medical Applications
With the design of medical devices moving toward smaller sizes and mobile solutions, driven by hospital-to-home treatment models and low-power consumption, electro-pneumatics is solidifying its position as a low cost technology ideal for a wide variety of these portable medical devices. View today.
Mechatronic Solutions: Smart Actuator Technology
Smart actuators incorporating integrated controls and network connectivity options are finding their niche in machine control applications where the simplicity of an all-in-one actuator-motor-control package fits cleanly into new designs. View today.
ADVERTISEMENT
Energy Efficiency: Motors & Drives
Energy efficient equipment sends savings to the bottom line, and plants are also concerned about their carbon footprint. For most companies, the reduction in energy consumption has become an overriding goal. Learn how efficient motors and drives contribute to the goal. View today.